LIVE WEBINAR | FRIDAY, 15 SEPTEMBER @ 10AM BST (GMT+1)
Every school wants to recruit and enrol more students. But how do you ensure you're recruiting students that are the perfect fit? Tell a better story.
Attraction, recruitment and retention rely heavily on digital storytelling — and your website is its cornerstone. Join our team of experts, Tom Owen, Daniel Neeld and Alta Justus in this webinar that explores how your website alone has the power to recruit and maintain a happier, more engaged and informed school community. We'll discuss the importance of responsive design, social media, testimonials, photo, video, infographics and more.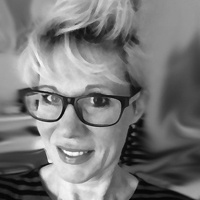 ABOUT ALTA JUSTUS
Heralding originally from the west coast of Canada, Alta now makes her home and work in South West London. Trained as a programmer, Alta developed a love for marketing websites rather than building them. Today she heads the FinalsiteUK marketing team and works daily with schools throught-out the world to help them not only develop a marketing brand that looks good, but delivers as well.