LIVE WEBINAR | THURSDAY, FEB. 9 @ 1 PM EDT
With a smartphone and camera in everyone's pocket, there is no better way to engage your community than to invite them to capture and share all the great things that are happening at your school.
The more photos they upload, the more they help to enrich the memories for every student.
Designed exclusively for schools, Vidigami provides you with optimal control over content and user access. Organized and searchable, you'll be ready to take advantage of your photos for parent engagement, alumni development, yearbook, marketing, communications and advancement.
In this webinar, you'll see how Vidigami can help transform your avalanche of photos into one of the most valuable assets your school can leverage.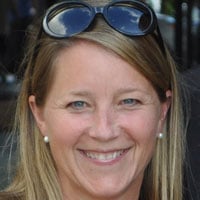 ABOUT THE PRESENTER
Tina Barkley has contributed to the launch of Vidigami Media in schools across Canada and the USA and brings a wealth of knowledge to her role as Director of School Sales, drawing on her experience as a former CEO of a popular consumer product, Babylicious, and as a stylist and correspondent for news shows in Canada.