LIVE WEBINAR | FRIDAY, 23 JUNE @ 10AM BST
Find out how schools across the globe are using paid social media advertising. Learn the basics and benefits of advertising on channels including Facebook, Twitter, LinkedIn and Instagram. Discover how to plan, implement and measure paid social media campaigns that address the 4 stages of customer engagement.
In this webinar you will learn:
Strategy and planning – how to plan your paid social media campaigns
Grow your audience – how to increase your social media following
Engagement – ways to encourage engagement with your online audience
Best practice and case studies for Facebook, Twitter, YouTube, Instagram, Pinterest and LinkedIn
Admissions – drive admissions through your social media traffic
Measurement – ways to measure and report the success of your campaigns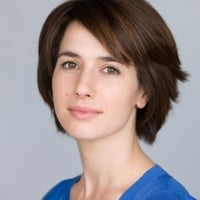 ABOUT OLIVIA MALAURE
A graduate of the National Institute of Dramatic Art in Sydney, Olivia began her career as an actor before transferring her performance skills into the corporate world. She has worked in schools across Australia and the UK. Prior to her role as Social Media Specialist at Finalsite, she was Deputy Editor for Families Magazine, UK. Holding a Bachelor of Dramatic Art and a Diploma of Digital Marketing, Olivia's blend of experience gives her a unique understanding of audiences, branding and storytelling.