Who has time to waste on social media? No one! So instead, we will share lessons learned from working with schools around the globe who have successfully utilized social media to recruit, retain and engage.
Social Media can be powerful. Whether you're a Director looking to blog or you're a Marketing, Admissions and Development professional that wants to recruit, engage your community and plan successful alumni events, join this webinar to learn how to make an impact with social media.
TOPICS INCLUDE:
How different generations consume social media.
How to craft a goal-oriented social media plan.
What content breaks through the noise.
Things to consider with social media advertising.
Examples from schools who do it well!

ABOUT MAX EISL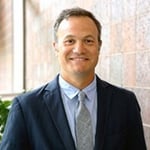 As the Director of International Sales, Max enjoys working and meeting with schools around the world. For the past 9 years, he has worked in consulting, training and project management for educational technology products and services including student information systems, online learning platforms and communication platforms.