MONDAY, APRIL 29 | ST. LOUIS, MO
Learn proven strategies for success for all your 2019 initiatives.
Join Finalsite's team of experts at De Smet Jesuit High School for a day of communications strategy! We'll cover the top web trends for this year, how to rethink the way your website serves the needs of your current parents, and will offer suggestions on how to make your website stand out in a crowded market.
During our free Digital Marketing Workshops, you will learn new ways to:
Drive new website traffic with search engine marketing
Attract, recruit and retain students and families with compelling communications
Redesign your school's website for maximum engagement
Drive parent engagement with digital communications, including email and social media
As an added bonus back by popular demand, we'll also have an interactive discussion with attendees on what makes your school special based on your online content and web design.
This free workshop will be from 9:00 AM - 2:30 PM and includes snacks, lunch, and plenty of time for networking with other attendees and presenters from Finalsite.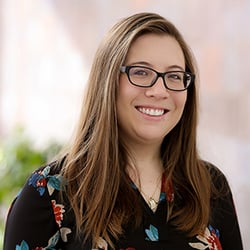 Sam Lipscomb