LIVE WEBINAR | WEDS. 26 SEP @ 11:00 AM BST
Inbound marketing isn't just for your colleagues in admissions — it's for fundraising professionals too.
Inbound marketing helps you engage and target your donors better than ever before with personalised messages that hit them where they are, and resonate with them!
Join Olivia Malaure to learn how your school can leverage inbound marketing tools and strategies to hit your fundraising goals!
IN THIS WEBINAR YOU WILL LEARN:
How to apply inbound marketing methodology to your development efforts
Tips for using inbound marketing to increase donor engagement and campaign success
How to segment and personalise content for different campaigns for ultimate success
How to use tools to simplify your efforts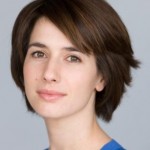 ABOUT OLIVIA MALAURE

Olivia began her career as an actor before transferring her performance skills into the corporate world. She has worked in schools across Australia and the UK. Prior to her role at School Website and Finalsite UK, she was Deputy Editor for "Families," a print a digital parenting publication. Holding a Bachelor of Dramatic Art and a Diploma of Digital Marketing, Olivia's blend of experience gives her a unique understanding of audiences, branding and storytelling.