LIVE WEBINAR | TUES. JUNE 26 @ 1:00 PM EDT
Keeping your community engaged and informed is your number one goal as a district, and we want to make that it's easier than ever for you by using Finalsite software.
Join Chief Product Officer Lauren Barth and Content Marketing Manager Mia Major to learn about the enhancements we're making to our platform to simplify the way you engage and inform your community.
IN THIS WEBINAR, YOU WILL LEARN ABOUT:
Products to improve your online experience including Google Authentication and Advanced Site Search
Available integrations and planned integration improvements, including Active Directory
Developments in Web Accessibility via Resources
Improvements to eNotify, our broadcast email module
Updates on the iOS and Android Apps
Our new solution for push notifications
Additional planned enhancement to improve your experience on The Finalsite Platform
Both current Finalsite clients and non-clients are encouraged to attend this webinar.
ABOUT LAUREN BARTH


Lauren joined the Finalsite team in 2009 as a member of the integration team. As the Director of Product at Finalsite, Lauren oversees the development and innovation of Finalsite's products. With customer feedback as motivation, Lauren works closely with her team members to ensure that we get great software into the hands of our clients as quickly as we can.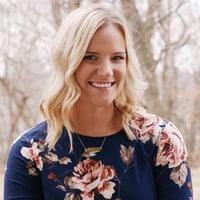 ABOUT MIA MAJOR
As Finalsite's Content Marketing Manager, and Marketing Manager for Public Schools, Mia creates content that is helpful to public schools and districts. As a former TV and news reporter, freelance cinematographer and certified inbound marketer, Mia specializes in helping schools find new ways to share their stories online through web design, social media, copywriting, photography and videography. She is the author of numerous blogs, and Finalsite's popular eBook,

The Website Redesign Playbook..