LIVE WEBINAR | WED. 5 SEP @ 11:00 AM BST
"Branding" is a pretty general term. It refers to everything from your school's logo and colours, to your voice, to the way you communicate with current and potential families. So, having a strong and solidified brand is essential to the success of your school.
Join Olivia Malaure to learn the elements of a great school brand, and how to build them in any size office or on any budget.
IN THIS WEBINAR YOU WILL LEARN:
The elements of an independent school brand

How to showcase your brand on your website, in email communications, on social media, and in print

Dos and don'ts of social media branding, web design, email marketing

And more!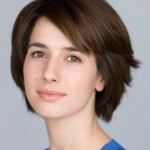 ABOUT OLIVIA MALAURE

Olivia began her career as an actor before transferring her performance skills into the corporate world. She has worked in schools across Australia and the UK. Prior to her role at School Website and Finalsite UK, she was Deputy Editor for "Families," a print a digital parenting publication. Holding a Bachelor of Dramatic Art and a Diploma of Digital Marketing, Olivia's blend of experience gives her a unique understanding of audiences, branding and storytelling.