LIVE WEBINAR | WEDNESDAY, 19 SEPT @ 9:00 AM CET

Learn from the team at Zurich International School on how they use best practices and strategies to engage their community. In this webinar they will discuss their recent website redesign and include a behind the scenes look at their parent portal and how it has improved community engagement. Zurich International School, a leading international school, offers an extensive educational program to over 1,450 students from around the world.
IN THIS WEBINAR YOU WILL LEARN ABOUT:
The process they used to roll out portals


A look into their new parent portal

How they engage and communicate with parents


How they use social media to engage

And more!
ABOUT MICHAELA SEEGER

As Director of Community Relations at Zurich International School, Michaela oversees admissions, alumni, adult education, communication, fundraising and marketing. She chaired the Advancement Committee of the European Council of International Schools (ECIS) for 7 years and was a member of the European Board of CASE.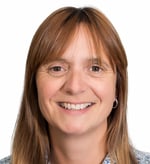 ABOUT PENNY MORGAN

Penny has worked as Digital Communications Coordinator at Zurich International School for the past 7 years and during that time has overseen two website redesigns both in Page Manager and Composer. Prior to that she worked as a Lecturer in Computing at both Further and Higher Education levels in the UK and the Middle East.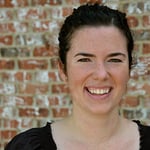 ABOUT MEREDITH KAPLAN

Since 2013, Meredith has worked with schools on the use of website best practices both in the US and now from the FinalsiteUK office. Meredith comes from a unique background working in Connecticut education, implementing STEM programs across public school districts, and later joining the Development/Alumni Office of an independent school.